Round Hill Hotel and Beach Club Membership
When staying at Coconut Cottage, Windsong, Goat Hill, Allamanda, Destiny, Great River House and Hillside House villas you have a membership at the Round Hill Hotel & Beach Club, an exclusive Caribbean destination with a club-like atmosphere, spread out over a lush 100-acre former coconut and pineapple plantation on the North Coast of Jamaica.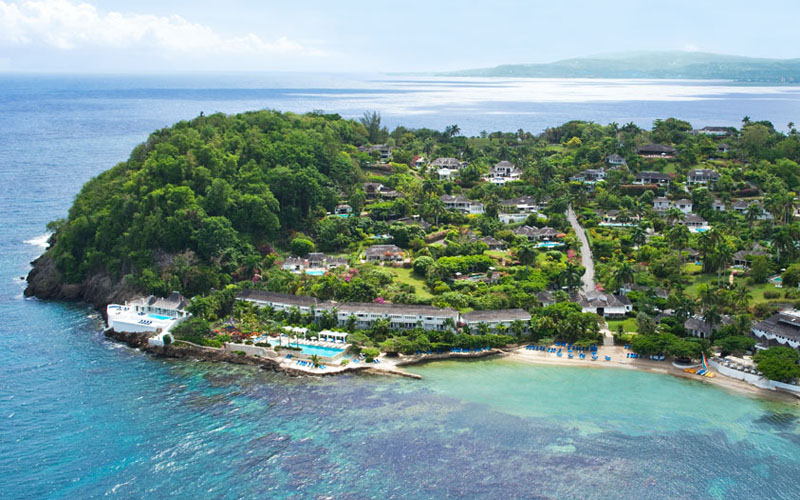 Aerial View of Round Hill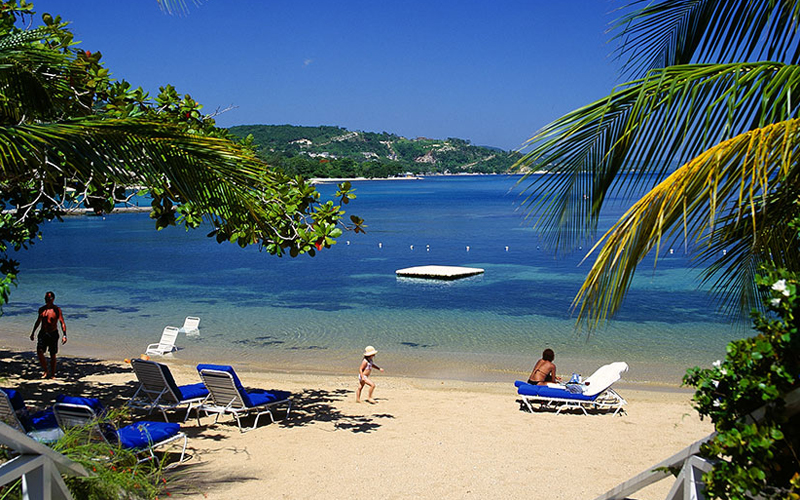 Round Hill Beach is child friendly
Round Hill provides these amenities to the villa guests of the properties above:
Round Hill's private beach
Fitness center (treadmill, free weights, rowing machine and guided aerobics)
Tennis Club
Jogging trails
Gallery and unique shopping
Round Hill makes the family holiday even more inviting for the whole crew! Enjoy the Pineapple Kids' Club and 7-Up Club, the perfect children's program - Round Hill style! Conveniently located in a recently upgraded house adjacent to the lobby and beach, our programs promote fun and education with a host of options offering an active and imaginative holiday for children. Activities include nature walks, a creative assortment of arts and crafts, water sports, talent shows, reggae lessons and movie and story hour. The Pineapple Kids' Club and 7-Up Club are open daily from 9 am to 5 pm.

The Pineapple Kid's Club is available with supervision for children ages 3 through 6, and includes arts, crafts, and exploration of Round Hill. The 7-Up Club, housed in the same building, includes amenities to satisfy the desires of children 7 years and older, including the active teenage guest!

How does membership to Round Hill work for villas off-site (Coconut Cottage, Windsong, Goat Hill, Allamanda, Destiny, Great River House)? 

On your first visit to Round Hill Resort, you will register with the front desk to establish charging privileges. Registration will also ensure that your name appears on the membership list so that all Round Hill activities are available to you. Membership enables complimentary use of the beach & tennis courts, Wednesday night manager's cocktail party and daily afternoon tea. Use of water sports, tennis lessons and ball boys, Pineapple Kids Club, fitness center and spa will attract charges as, of course, will food and beverage purchases.

Fees (subject to change) for Offsite villas:

Pineapple Kids Club - $20 per child, per day; Fitness Center - $25 per person, per day

Note: Round Hill will be closed September 8 - October 12, 2016.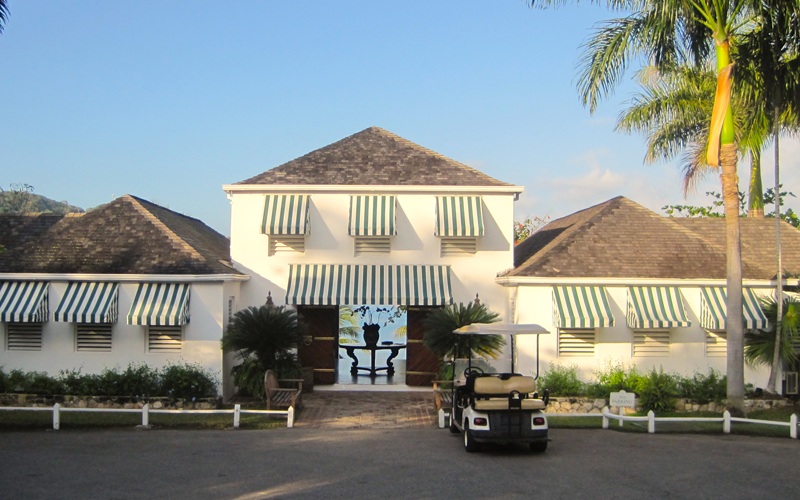 Round Hill Club House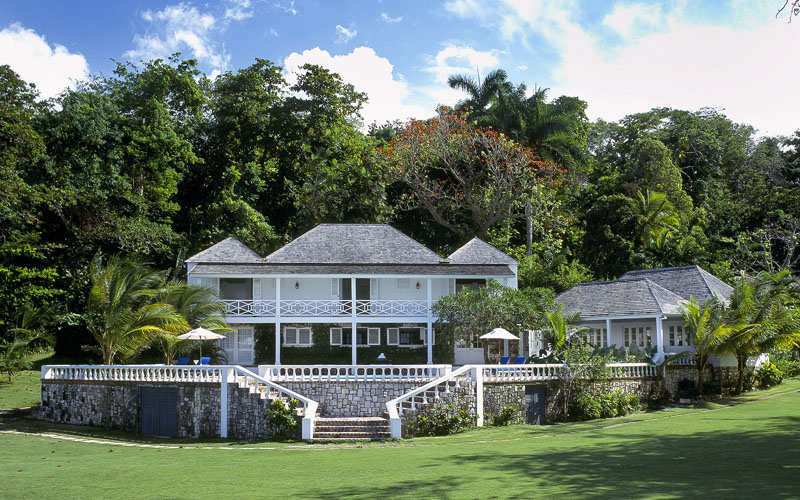 Round Hill Spa and Gym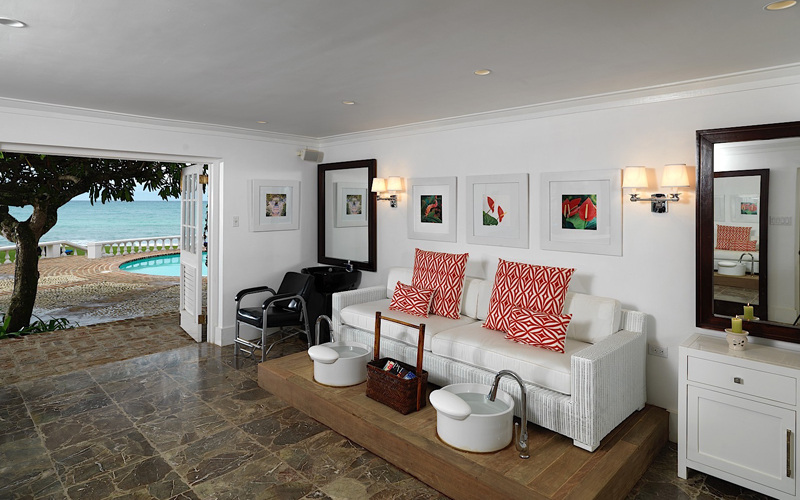 Round Hill Spa and Gym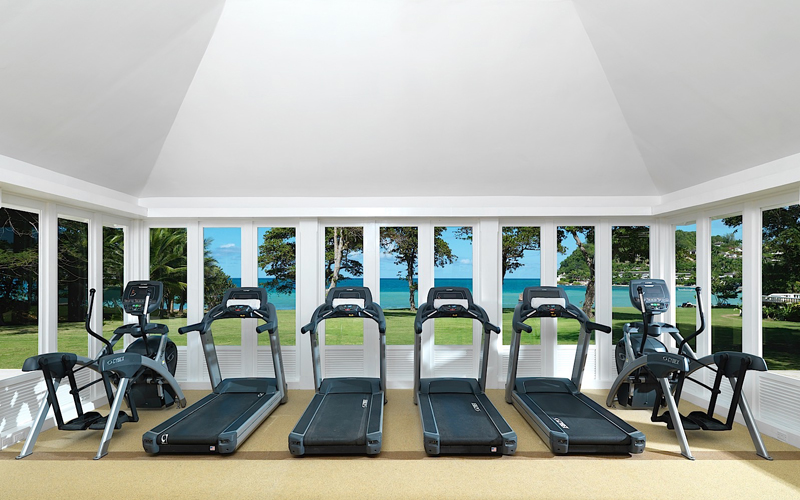 Round Hill Spa and Gym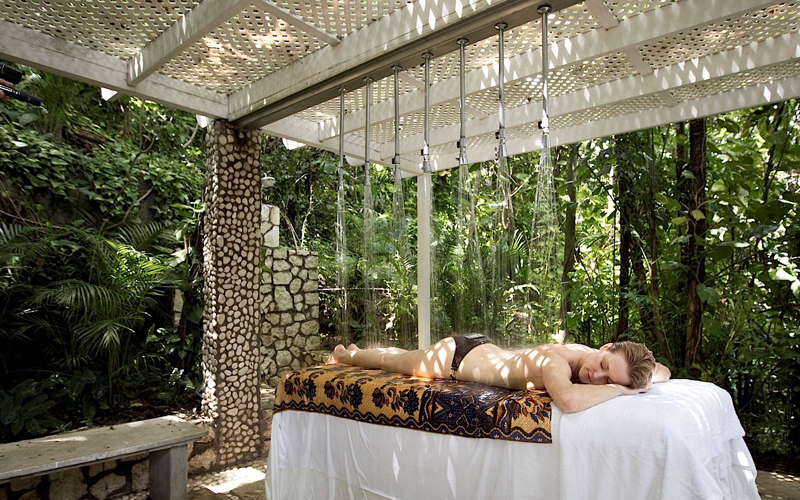 Round Hill Spa and Gym - Rain Shower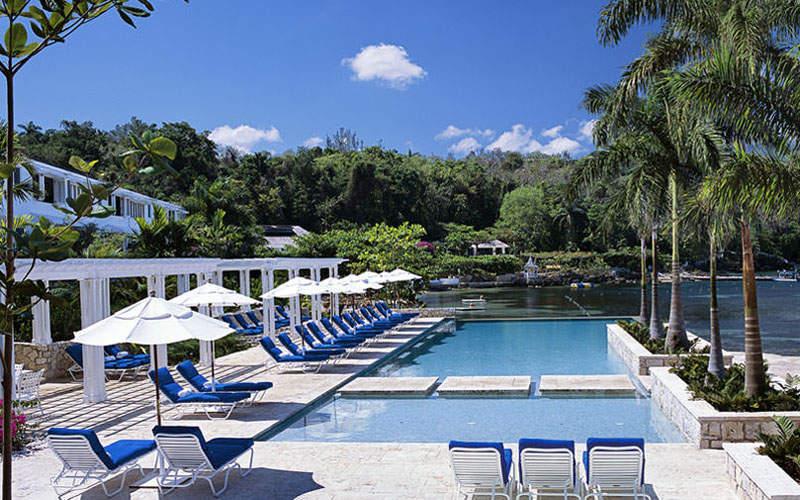 Infinity Pool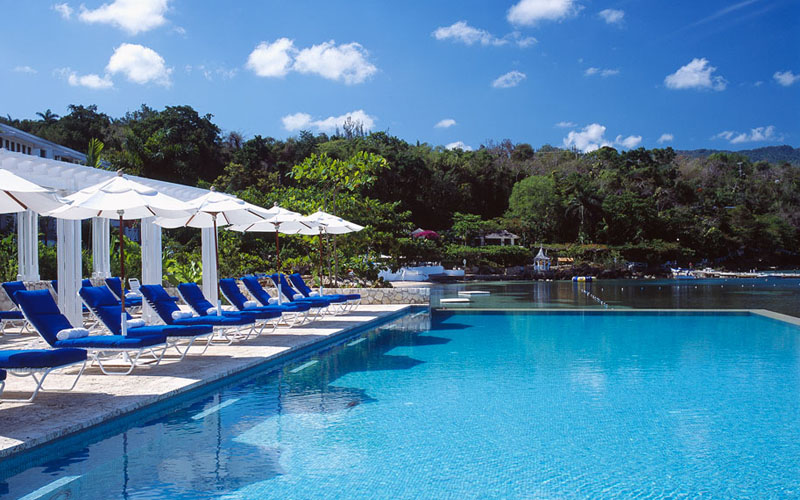 Round Hill Pool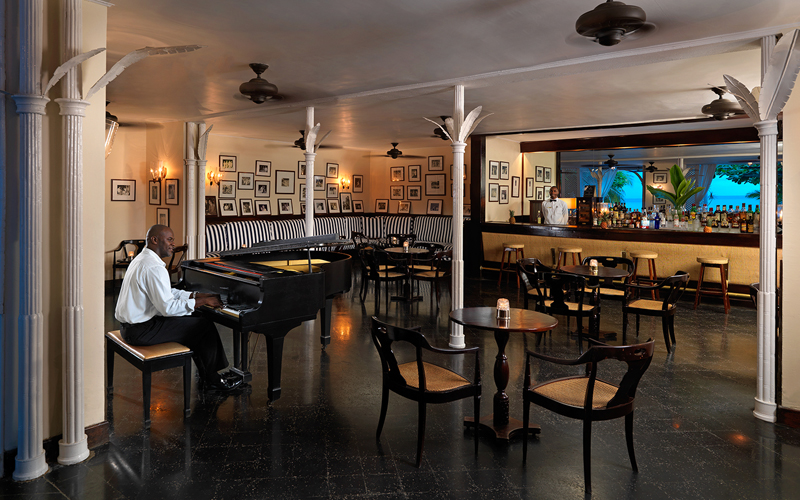 Round Hill Bar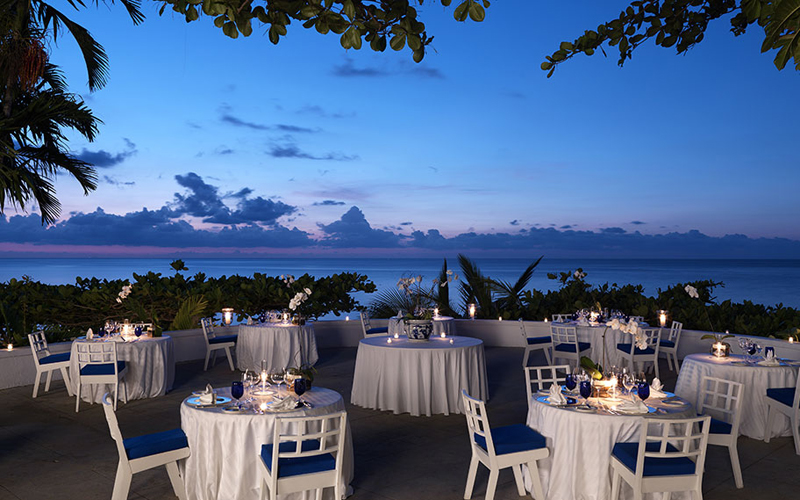 Dining at Night
Dining at Night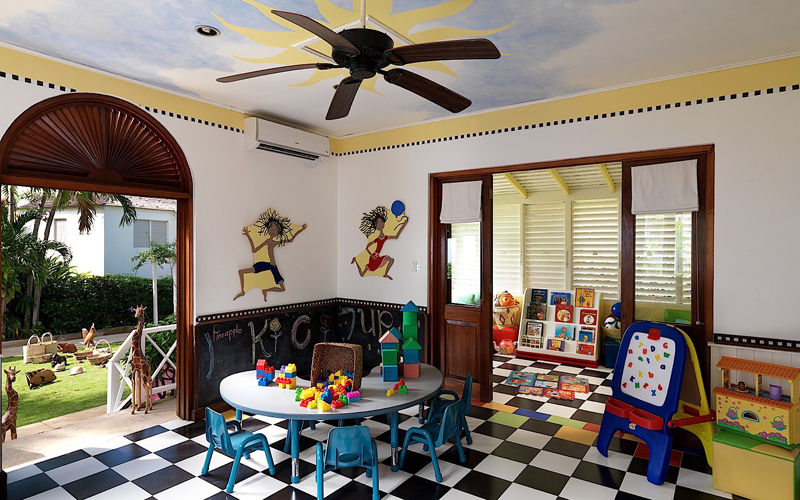 Pineapple Kids Club