Jamaica Wedding and Events Photographer
Brian Nejedly
Brian Nejedly is our very talented villa photographer. He also is an accomplished wedding and portrait photographer. Brian is available for family portraits, honeymoon photos, weddings and other events.
Brian is from Atlanta, GA and is a graduate of the Savannah College of Art & Design and University of Georgia. He currently lives in Ocho Rios, Jamaica and can be reached at:
Mobile: 404-432-7828
Mobile: 876-355-8036 in Jamaica
Email: brian@briandesign.com
In addition, Brian's web site, Brian Design and his Facebook page, Brian Nejedly Photography show additional pictures.
Family pictures on Brian's web site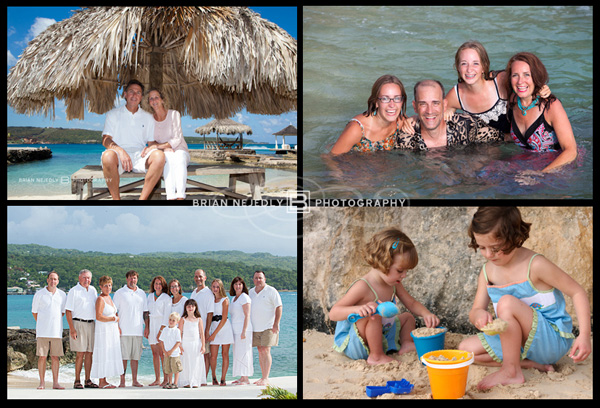 Misha Earle Photography
Misha Earle is well know in Jamaica for her beautiful and unqiue wedding photograhs. She does family and group portraits and custom photography. Misha lives in Jamaica and can be reached at::
Email: mishaearle@gmail.com
Facebook: http://www.facebook.com/pages/Misha-Earle-Photography/145563925464300
Website: http://www.mishaearlephotography.com/
Some examples of Misha's work is shown below: