Dining at the Tryall Club
Montego Bay
Dining in Jamaica is truly a gourmet experience. Accomplished cooks tend to the culinary needs of each villa, making it tempting and enjoyable to take meals at home. If dining among friends and neighbors is more to your liking, the Club offers several dining options, each with its own distinctive setting. The informal Beach Cafe, or the elegant Great House Restaurant.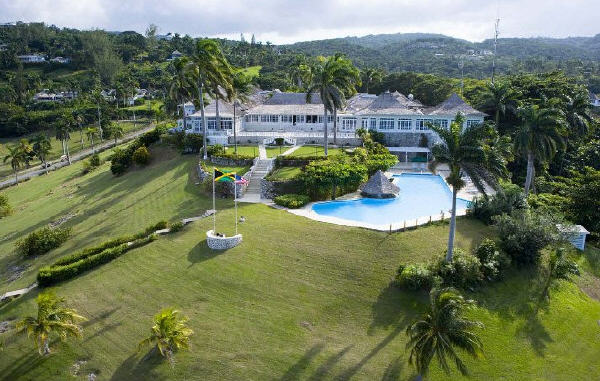 Great House Club
The Great House Restaurant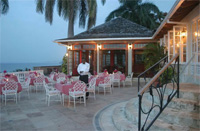 Breakfast at the Great House is an invigorating way to start the day as the windows and doors are thrown open to the sea and morning breezes. Continental, American and Jamaican breakfasts are served 7:00 AM - 10:00 AM.
Dinner at the Great House Terrace is an elegant candle-lit affair featuring international and Jamaican cuisine served from 7:00 PM - 9:30 PM.
High tea is served daily in the Great House, and at night the bar is a lively gathering place. Weekly events, including a cocktail party hosted by the club's management and members and a beach barbecue highlight the social calendar.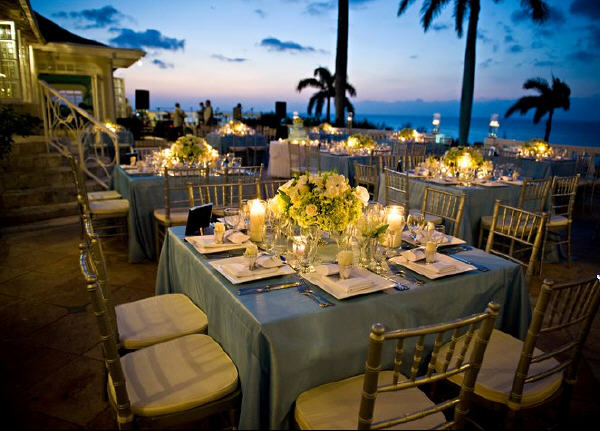 The Beach Cafe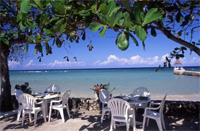 Lunch is served daily at the Beach Café Terrace from 11:30 AM - 3:30 PM.
Gazebo - Experience a uniquely romantic dining experience at our Beach Gazebo with your own personal butler. Reservations must be made in advance and you may select from a diverse menu.
Beach Barbecue - Our popular beach barbecue is held on Wednesdays and is a treat for all ages featuring live entertainment 7:30 PM - 9:30 PM.
Dinner by the Sea - On Friday night it's back to the beach for a menu featuring seafood and a musical theme. 7:30 PM - 9:30 PM.